I am so in love with CinchShare's upgraded post library, I am feeling so incredibly organized right now!
Have you checked it out? It is new folder system where you can have folders and then subfolders inside of those folders, kinda like Dropbox or your computer. It is absolutely BRILLIANT!
Let me walk you through all new the awesomeness!
1. You can create folders and subfolders:
I love this! I can create a main folder for my Directly Social monthly freebies (ie July Freebies) and then create subfolders inside that folder for Mondays, Tuesdays, Wednesdays, Thursdays and Fridays. Talk about organized! Think about the content you have, what kind of folders would you want. I am thinking I will make a Theme Parties folder next and then do a subfolder for each season Spring, Summer, Fall, Winter!
CinchShare video: https://youtu.be/c_GhNz4wD-0
2. You can SHARE your folders with team members and other CinchShare users:
Basically this is like the Collections feature they used to have but it is sharing a folder now instead. When you click on Share Folder, you get a link that you can share with anyone you want. When they click on the link, they join your shared folder! What an awesome way to share content with your team, new Consultants and fellow leaders.
CinchShare video: https://youtu.be/N7WlBtmUID0
3. You can create specific folders to help you organize:
I created a folder for my Facebook party pre-posts and post party posts. And now I can schedule all those, for the whole season, in just a few clicks! Every time I have a party…it's EASY PEEZY!
Watch this quick video from me: 
https://www.facebook.com/DirectlySocial/videos/1665015293599860/
4. You can give certain people Admin right inside the folder:
So when someone joins your shared folder, they are automatically on "Read Only" mode which means they can see and use the posts inside the folder (even edit them when they go to schedule them), but they cannot delete, add or change anything inside the shared folder. If you want to give admin rights to anyone, you click on Manage Folder and change the drop menu next to their name. As the admin, that person will be able to add and delete posts inside the folder and do everything you can do as the owner. This would be great to add downline leaders and have them there to help add awesome content to the folder too.
CinchShare video: https://youtu.be/THfTVZCoDNQ
5. You can upload as many images as you want into the folders with Bulk Upload:
This is probably one of my favorite features inside the new post library. You now have the ability to upload as many images as you want into your folders, verses uploading the one by one like we used to in the old post library. I just uploaded 46 images this morning and it probably took 10 seconds, I am not kidding. The new Bulk Upload feature is AMAZING! Now all of those things I have saved in my phone and computer that I always "think" I want to use (but then forget I have), I can actually bulk upload quickly and have them inside my CinchShare account to schedule! I will actually use them now!! LOL!
CinchShare video: https://youtu.be/AJWDAz_hGss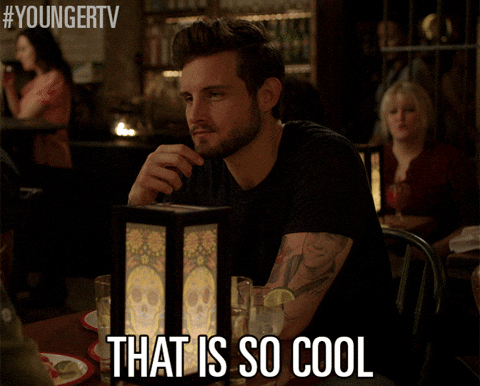 If you have not checked out CinchShcare's most recent Post Library upgrade, get in there and look around! It is AMAZING!! They even have 12 videos that walk you through how to take your previous parties and put them in folders, your older shared collections and categories too! Everything is still there inside your account and so much more accessible and organized! AMAZING job, CinchShare! You all rock my socks and are so cutting edge, I love it!
You can check out their whole playlist on YouTube of those 12 videos here: https://www.youtube.com/playlist?list=PL_Da4K5oulcVbBbegiw9ccQizDSErapKF
Not a CinchShare user yet?
Click here to try it out for 7 days free
Use this promo code to get an extra 30 days free:
CINCHFREE
(That gives you a total of 37 days FREE!)
Melissa Fietsam @DirectlySocial
Don't forget to join us on Facebook at DIRECTLY SOCIAL